by Mr Credit Card
Discover has added Walmart as one of their merchants for their online shopping portal shopdiscover.com. Cardholders who shop at walmart.com through the portal using their Discover Credit Card will get a 5% rebate. Below is the screen shot when you log into your discover account.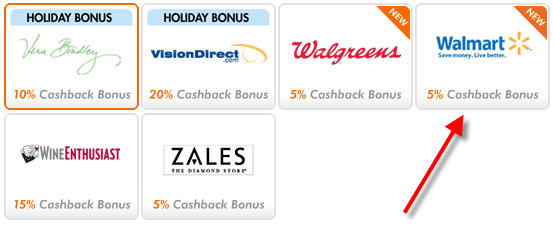 Clicking on the Walmart icon takes you to the page which list some fine prints.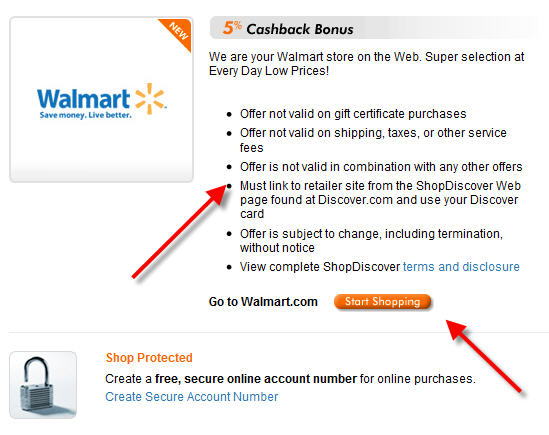 Clicking on the shop now button takes you to Walmart.com where your purchases will be tracked and the 5% rebates awarded.
Shopdiscover.com is available for Discover® More Card and Discover® Student More Card holders.