by Mr Credit Card
Walgreens has just recently become a partner on Discover's shopdiscover.com program. That means that cardholders of Discover® More Card and Discover® Motiva Card and the Discover Student Credit Card can now get 5% rebates (or discounts) off their Walgreens online purchase.
Just as a recap, this is how it works. Rather than going to walgreens.com directly, Discover card holders can login into their Discover account. From there, they could navigate directly to walgreens.com (which is the same site). Any items that you using your Discover card gets you a 5% rebate which will get deposited into your account after a couple weeks. By going through your Discover account and using your Discover Card, Walgreens is able to track your purchases.
Some caveats – As great as this sounds, there are also a couple of fine prints to be aware off.
You will not get discounts if you Walgreens gift certificate – which shouldn't be an issue since I suspect most folks do not use Walgreens' online to gift cards
You cannot use any other coupons or there must be no other promotions – hence no "coupon stacking"
Having said that, I think knowing you can get 5% rebates (or discount as I look at it – though not immediate) on walgreens online is a great benefit for Discovercard members. Though you cannot stack them up with online coupons, it is good to know you can get a 5% rebate on stuff that is not on sale or has any coupons. Some times we just want to those but put it off until coupons or sale comes around. With Discover, you do not have to wait for discounts.
Below are screenshots of walgreens online as a partner (which you cannot see if you are not a Discover Card member).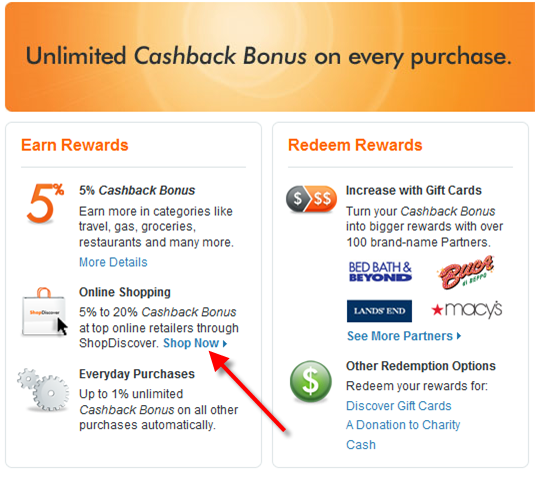 After you login into your account, you should click on the shop online feature.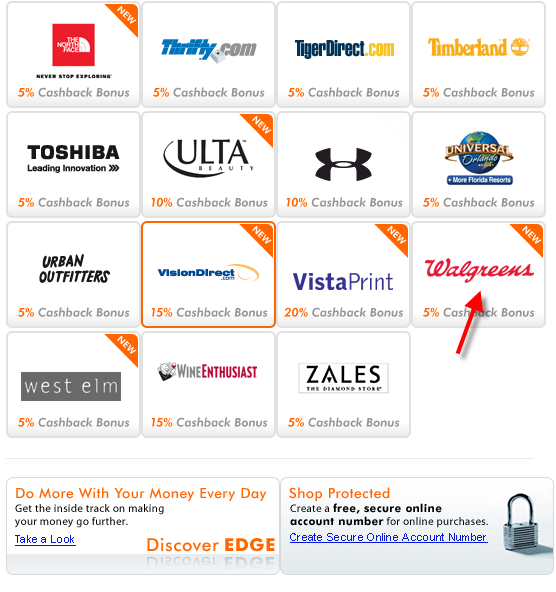 There are over 100 partners with shopdiscover.com and Walgreens is one of them. You then have to click on the Walgreens icon, which will take you to a page with the terms and conditions.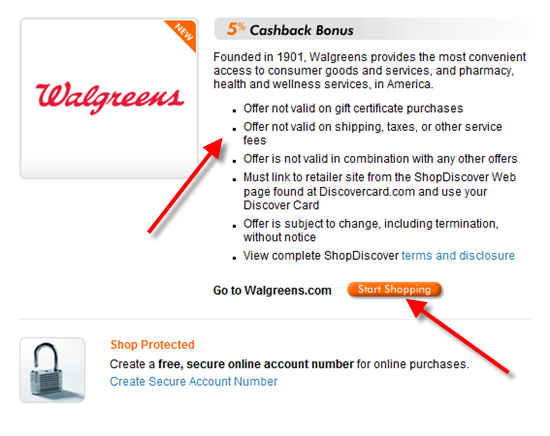 From there, you can go to the walgreens site and shop with your Discover card.
Update – 4/12/2010 – Walgreens is no longer a partner on Discover's Online Shopping Portal