by Mr Credit Card
For those who your contacts online with Visiondirect.com, you will be pleased to know that they are merchant partners of Discover, Chase and CitiCards. That means when you go to their website through the credit cards' online shopping portal and use that particular card to pay for your contact lenses or glasses, you will be a very generous rebates. Below are the rebates that you can get from the various cards.
Discover – Let's start with Discover, which probably offers the best rebates at 15%! Below are screen shots on their online shopping portal.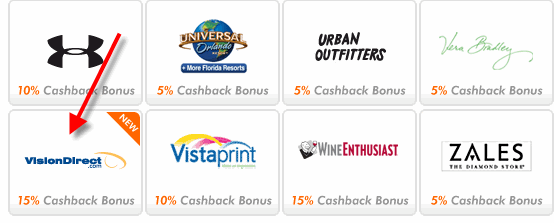 Clicking on the VisionDirect icon takes you to this page which list the fine prints.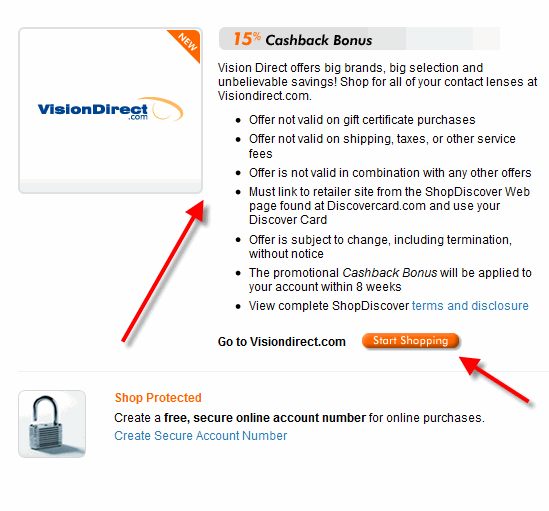 Click on the start shopping button takes you to VisionDirect.
Chase Freedom – The Chase Freedom's Ultimate Rewards program also has VisionDirect as their online shopping partner. Right now, they are offering 4% rebates and you shop at their site by going through your Chase account and obviously using the Chase Freedom(SM) Visa.

Citi Bonus Cash Center – The shopping portal of Citi® Dividend Platinum Select® MasterCard® (Citi Bonus Cash Center), also has VisionDirect as their partner. Cardholders will earn 5% rebates (4% from ing from VisionDirect and 1% for just using the card).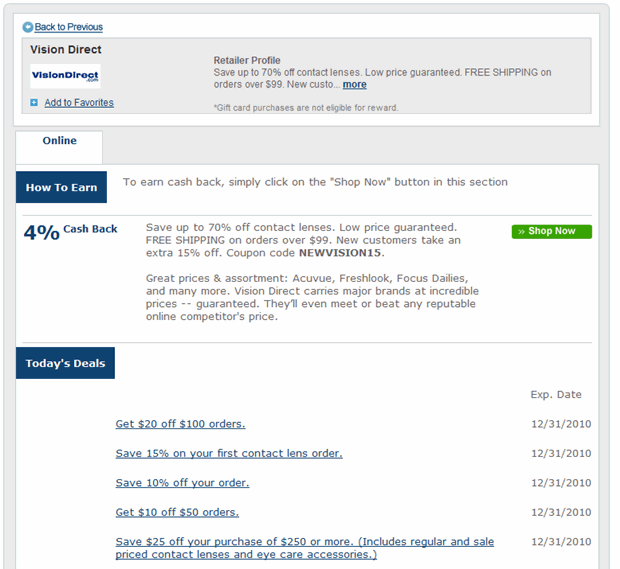 Summary – Among the three cards, it appears that the Discover® More® Card – $50 Cashback Bonus® has the highest rebates.
If you shop at VisionDirect.com and have any of these three cards, do not forget to use them to save money.