by Mr Credit Card
Urban Outfitters has partnerships with a couple of credit cards' online shopping portals where you can get discounts when you go to their site via your credit card account. Here are the discounts you can get with the different credit cards.
Discover Card – The Discover Card allows you to earn 5% rebates when you shop with your Discover Card at Urban Outfitters site going through your account. By clicking on the Urban Outfitters icon, it will take you to the page which explains the fine prints.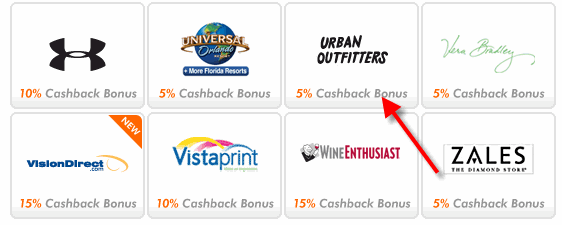 Clicking on the start shopping button will take you to the website where any purchase you make will be tracked.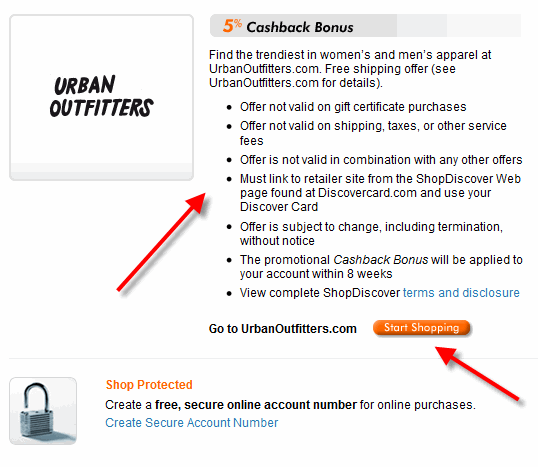 Chase Freedom – Chase Ultimate Rewards, which is the reward program for Chase Freedom also has a partnership with Urban Outfitters. You will earn 3% rebates if you shop at Urban Outfitters website through the Ultimate Rewards shopping portal.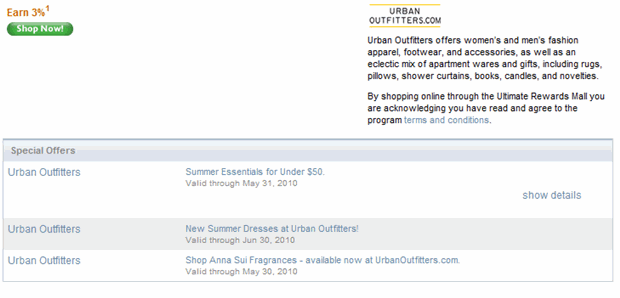 Citi Bonus Cash Center – The Citi® Dividend Platinum Select® MasterCard® has a shopping portal called the Citi Bonus Cash Center, which also has Urban Outfitters as their partner. With this card, you will earn 3% rebates – 1% for just using the card plus an extra 2% for shopping at Urban Outfitters through the Citi Bonus Cash Center portal.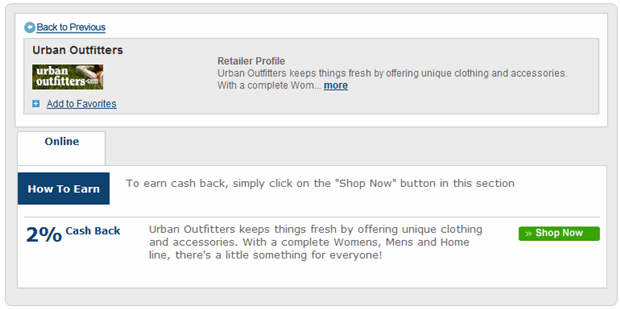 Do not forget for use these cards! – If you happen to have any of these cards, do not forget to use them as you can save quite a bit of money. And you might just want to consider any of these cards as they have lots of other merchant partners where you can save money.
Note: – For whole of 2010, Discover is awarding prizes (1 $500 gift card, 4 $100 gift card and 75 $25 gift card) every day. You get to enter this contest if you use your card. On 1/1/2011, there will be a draw for a $1,000,000 prize to a lucky cardholder.
Related Posts
Discover More Card Review
Chase Freedom Review