by Jacqui Stewart
Recently I had to purchase a new laptop. I previously had a Dell and while I loved that, I went with my true love with the Brand of Toshiba. All the electronics I can, I get Toshiba. Have never been disappointed and doubt I will this time. With Chase, you can earn 1 point per dollar when shopping with Toshiba. From the Toshiba website about some of their Social Awareness guidelines: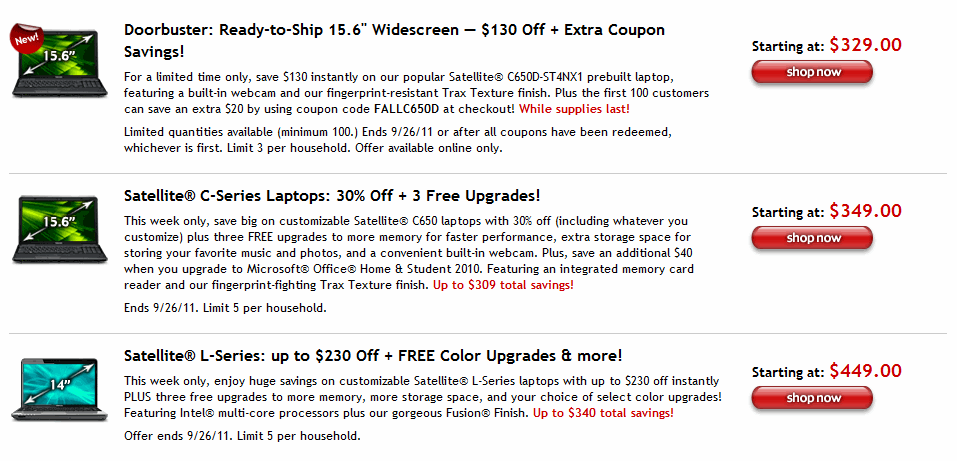 Toshiba proudly adheres to the human rights, labor and environmental standards established by the United Nations Global Compact. Started in 2004, the Global Compact is a voluntary corporate citizen initiative designed to encourage organizations to fulfill their social responsibilities and help drive towards a sustainable global economy. Toshiba was one of the earliest Japanese companies to join this important compact, which is comprised of the following 10 principals:
Human Rights
Business should support and respect the protection of internationally proclaimed human rights; and
make sure that they are not complicit in human rights abuses.
Labor Standards
Business should uphold the freedom of association and the effective recognition of the right to collective bargaining;
the elimination of all forms of forced and compulsory labor;the effective abolition of child labor; and the elimination of discrimination in respect of employment and occupation.
Environment
Businesses should support a precautionary approach to environmental challenges; undertake initiatives to promote greater environmental responsibility; and encourage the development and diffusion of environmentally friendly technologies.
Anti-Corruption
Businesses should work against all forms of corruption, including extortion and bribery.
At this time, it appears that Chase is the only card that offers rewards when shopping at Toshiba. Do you own anything Toshiba? What are your thoughts on this Brand?