by Jacqui Stewart
Chase Freedom is offering 3 points for every dollar spent at Lane Bryant online. Lane Bryant has a lot of great clothing for women from day casual to nights out. From the Chase website: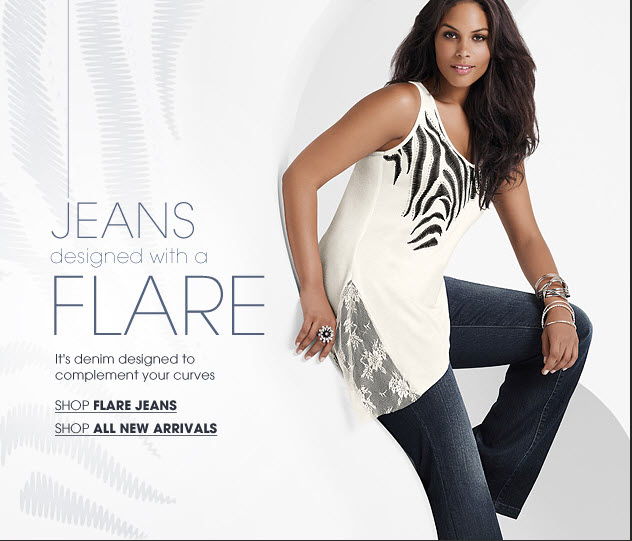 Earn 3 points per $1 at Lane Bryant.
Check out with your Chase card and your extra points will automatically appear on your statement.
Extra points typically appear on your statement within 3-5 business days but in some instances may take up to 45 days to appear.
Note: Your Chase account is still open on the original window where you logged in. If you're on a public computer, we advise you to close that window.
+ By shopping online through the Ultimate Rewards Mall you are acknowledging you have read and agree to the program terms and conditions.
Discover Card offers 5% cash back when you shop at Lane Bryant online. From Discover's website:
Lane Bryant is the most recognized name in plus-size clothing, and our emphasis on fashion and fit – not merely size – makes us a style leader. Cacique plus size intimates are a Lane Bryant exclusive and are famous for the fit solutions and fashion styling they offer in bras, panties, sleepwear and more.
- Offer not valid on gift card purchases
- Offer not valid on shipping, taxes, or other service fees
- Offer is not valid in combination with any other offers
- Must link to retailer site from the ShopDiscover Web page found at Discover.com and use your Discover card
- Offer is subject to change, including termination, without notice
- View complete ShopDiscover terms and disclosure
Citibank and Bank of America both also offer 3% cash back when shopping at Lane Bryant online. So, no matter which card you use, you are being rewarded nicely. Happy Shopping!

If you enjoyed this post you may also like: