by Jacqui Stewart
Everyone knows about HSN. It's our favorite TV shopping channel of course. Well, if you don't want to wait for your favorite online shopping show to come on, you can go to HSN and shop online. From the Chase website:
Find products seen on HSN TV, read customer reviews, shopping guides & tools.
By shopping online through the Ultimate Rewards Mall you are acknowledging you have read and agree to the program terms and conditions.
Retail prices provided for items displayed on this site are not guaranteed and are subject to change at the discretion of the merchant. Item availability is determined by the merchant.
Chase is currently offering temporarily increased points of 7 points per dollar spent at HSN online through September 30, 2011. This is a great way to get items from your favorite show and get more rewards on top of it.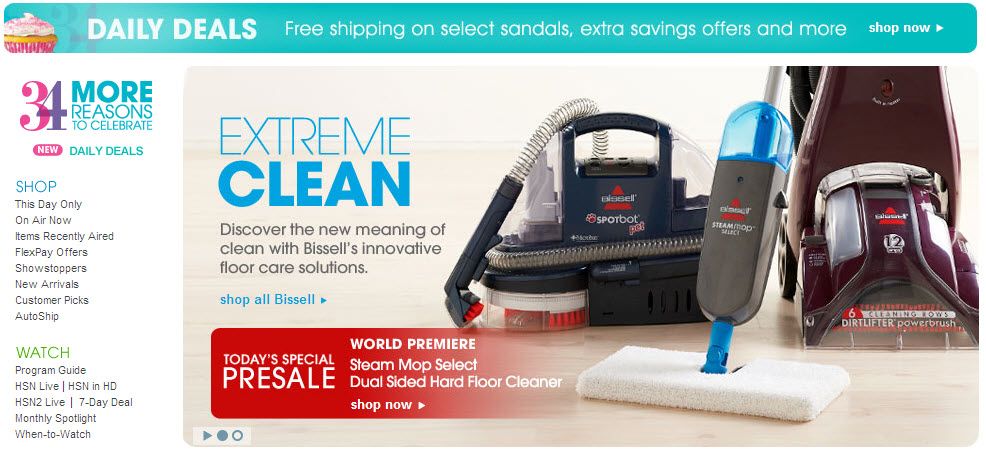 Discover Card also offers rewards of 5% cash back for every dollar spent at HSN online. From Discover Card's website:
Shop HSN.com for exclusive designer fashions, quality health & beauty items, cooking, sports, collectibles, home crafts and more! HSN online offers a wider selection of the products you love — at the same great values.
- Offer not valid on gift certificate purchases
- Offer not valid on shipping, taxes, or other service fees
- Offer is not valid in combination with any other offers
- Must link to retailer site from the ShopDiscover Web page found at Discover.com and use your Discover Card
- Offer is subject to change, including termination, without notice
- View complete ShopDiscover terms and disclosure

Citibank and Bank of America each offers 4% rewards for every dollar spent at HSN online.