by Jacqui Stewart
Another Chase and Citibank only reward! Both cards offer five points/percent back for shopping at Lenox online. Fabulous! Lenox is one of my all time favorite stores. I love their products and had a nice selection on my wedding registry, lol. The quality of their products is great. I've dropped many of their products and rarely have they broken. Yes, I know. I tend to be a Klutz. From Chase website: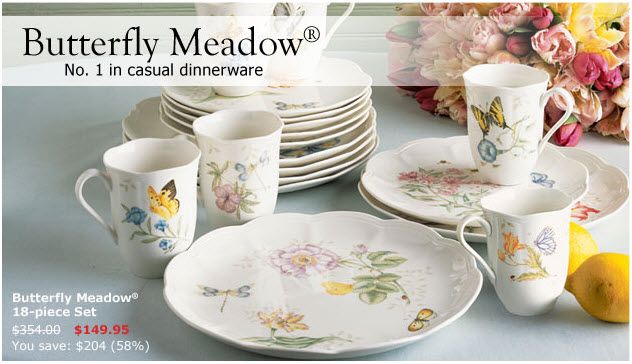 Lenox.com is designed to be your online shopping and information resource on all things Lenox: dining and entertaining, product care and gift ideas, plus expert tips on bridal registry, collecting, and home decor.
By shopping online through the Ultimate Rewards Mall you are acknowledging you have read and agree to the program terms and conditions.
Retail prices provided for items displayed on this site are not guaranteed and are subject to change at the discretion of the merchant. Item availability is determined by the merchant.

What is your favorite Lenox item or design?