by Jacqui Stewart
With Graduations, Proms, Weddings and family time spent outdoors season coming up, there are going to be a lot of pictures being taken. When you are going to print them out, why not use one of the leading online photo services, Snapfish? Chase offers 9 points per dollar spent at Snapfish. With everything that Snapfish offers, between photo's, photobooks, calendars and more, you are more than likely to meet all your photo shopping needs right there. Also, if you are a new member, you can get 50 4×6 prints at no charge. You just pay for shipping. From Chase's website:
Snapfish is a leading online photo service with more than 40 million members and one billion unique photos stored online. We enable our members to share, print and store their most important photo memories at the lowest prices – online or off.
Discover Card also offers a great deal when shopping with Snapfish of 10% cashback. From Discover Cards website:
Snapfish is the top photo website in the U.S., U.K., Germany, Australia, New Zealand, China, and India. Snapfish is used by over 70 million members worldwide, who entrust us to store over 5 billion photos online.
- Offer not valid on gift certificate purchases
- Offer not valid on shipping, taxes, or other service fees
- Offer is not valid in combination with any other offers
- Must link to retailer site from the ShopDiscover Web page found at Discovercard.com and use your Discover Card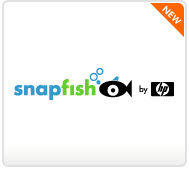 Other credit card companies also know that this is a great company for their customers and want to reward them as well. Citibank and Bank of America also offer 9% rewards when you shop at Snapfish online. Even though Discover Card beats the others with a 10% cash back bonus, the others are not far behind! So, no matter which card you have, you are receiving a great deal in rewards back on your credit card.