by Mr Credit Card
If you travel and you use Orbitz to book your travel, you can actually save 5% (or rather get a 5% cash rebates) when you use your Discover Card to get book through Orbitz.com. You actually have to book through their shopping portal when you log into your Discover account. That way, your expenses are tracked and you will receive the rebate. It does not apply to airfares, but you could get 5% rebates on hotel bookings, car rentals and any pre-packaged vacations offered by Orbitz. Below are screen shots to show you how it works in your Discover account.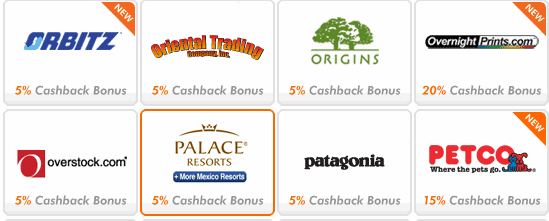 Clicking on the Orbitz icon takes you to the fine prints section.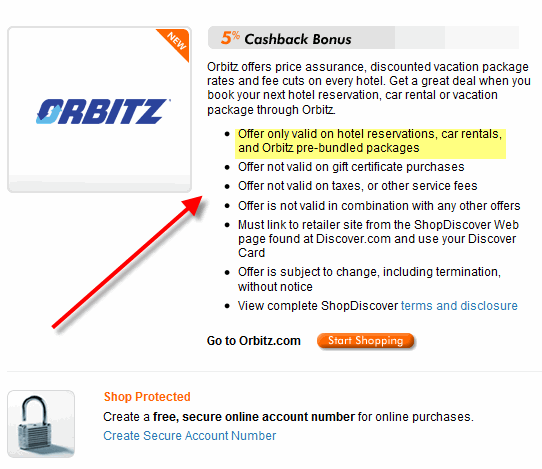 Clicking on the start shopping button will take you to Orbitz site, where any bookings you make on your Discover Card will be tracked.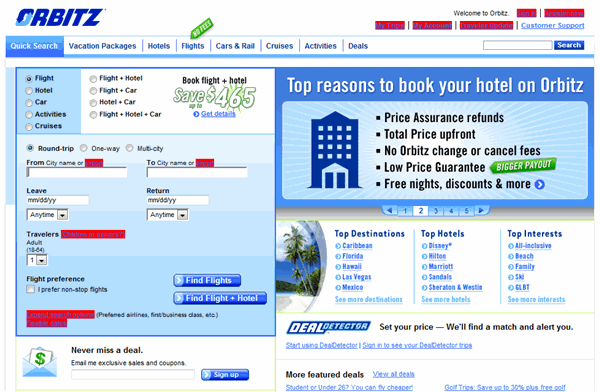 If you find that you are using Orbitz often to book your travel and want to save some money, you should consider getting the Discover® More® Card – $50 Cashback Bonus®. Discover not only has Orbitz as their partner, but has over 100 partners where you can get 5% rebates when you shop through their shopping portal. I'd prefer to look at them as discounts. Discover is also giving a $50 bonus if you spend $599 within 3 months. Also comes with a nice 0% deal.