by Mr Credit Card
As part of our occasional rewards highlight, today, we will focus on Membership Rewards First Program (which is available to Platinum and Centurion Cards holders). One of the available rewards is the Mikimoto Akoya Cultured Pearl Std Earnings (which is 6.5mm). You need 28,500 points.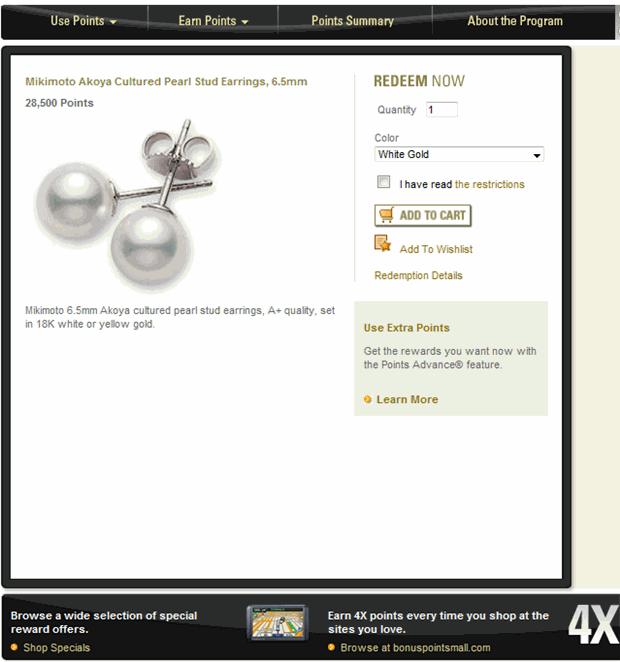 So for the kicks of it, I went to the Mikimoto website and found the same product. It was listed at $300 for a white gold and grade A+ pearl. If you take the AA grade, the price is $380.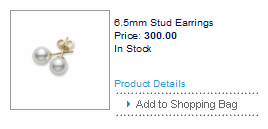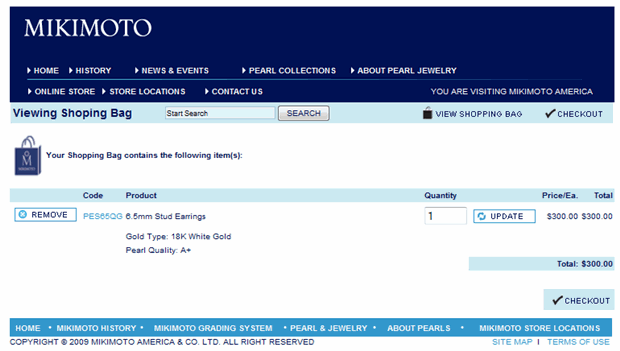 All I can say is that based on the price of $300 and the points required (28,500), it is actually a pretty fair deal and I wouldn't mind redeeming this from my Amex Points.