by Jacqui Stewart
For the month of May, Chase Freedom is discounting all of their merchandise by 30%. This offer ends May 31, 2011. The deductions will show at check out: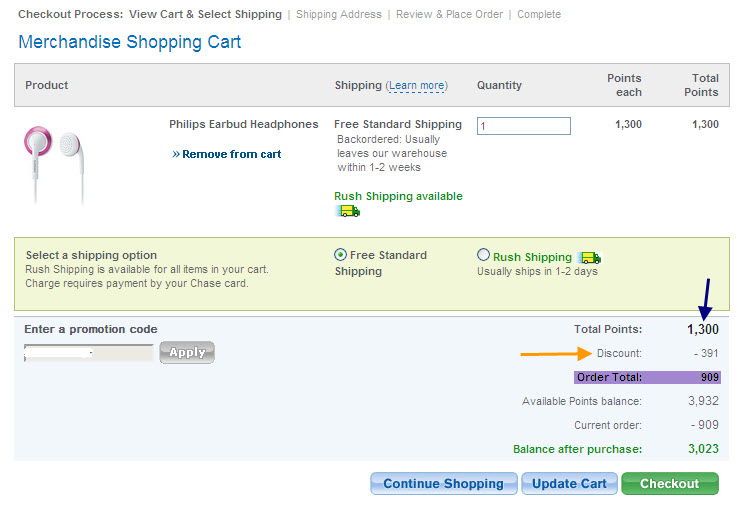 Yes, this is for ALL merchandise! The above image I chose just because I was talking about needing a pair. Now, if you really want to take advantage of this offer, but you don't have the points available: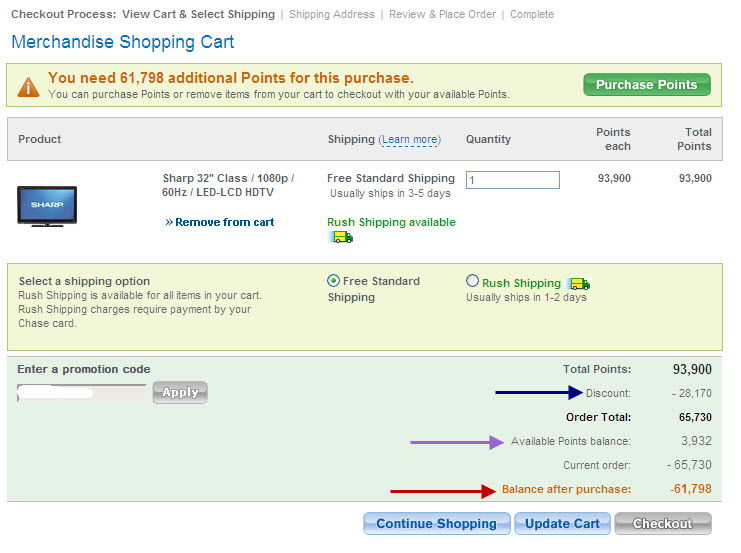 So you don't lose out on the offer, you are able to purchase points: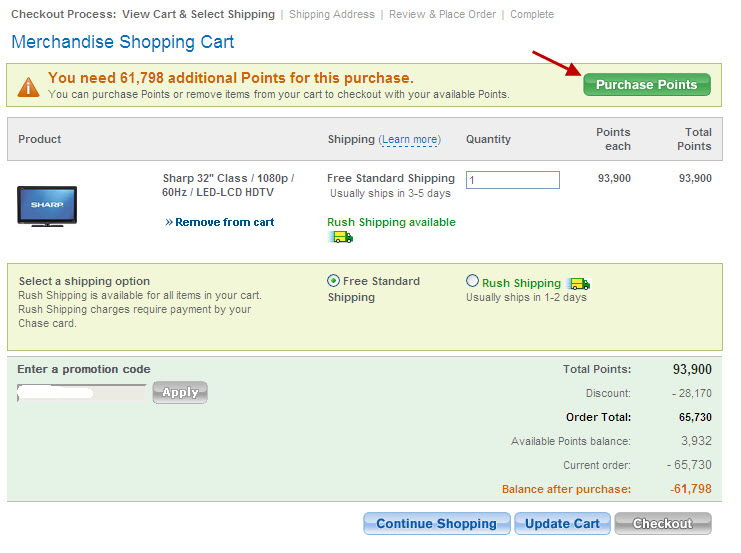 However, don't set your sights TOO high! You are only able to purchase 5000 points within a calendar month: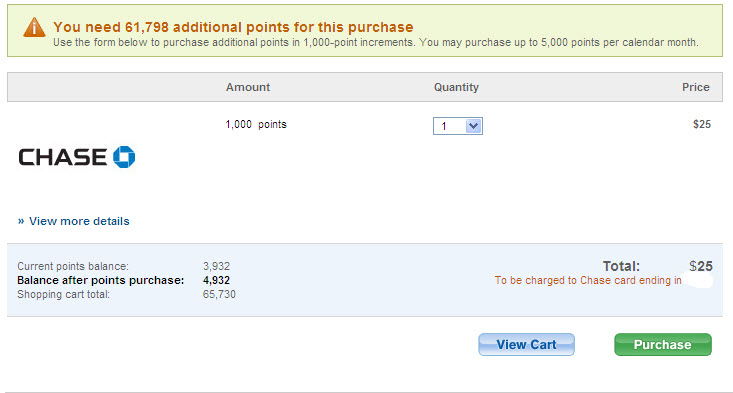 Even though you are only allowed 5000 points in a Calendar month, just that you have that option available is great. For 1000 points, you will be billed $25.00. So, only $125 to get 5000 points? Not a bad deal! Especially when you are relatively close to getting the item you want and it is also discounted on top of that? You wouldn't want to pass that up!