by Jacqui Stewart
The Wedding season is just around the corner! Do you know anyone getting married this year? I have two friends that are and let me tell you. Shopping for them is going to be fun. JC Penney is one of the merchants that a lot of Brides and Grooms register with. Both Chase and Discover offer bonuses for shopping with JC Penney.
Chase Freedom increased your earning potential through March 31, 2011 to 6 pts per dollar. These is available for purchases made online only. In Store sales are not eligible. Purchases of gift certificates or through Sephora.com are also not eligible. Make sure when shopping with JC Penney that you are using the link they provide you. Otherwise, you may not earn the points for your rewards.
Here are some offers through their site too: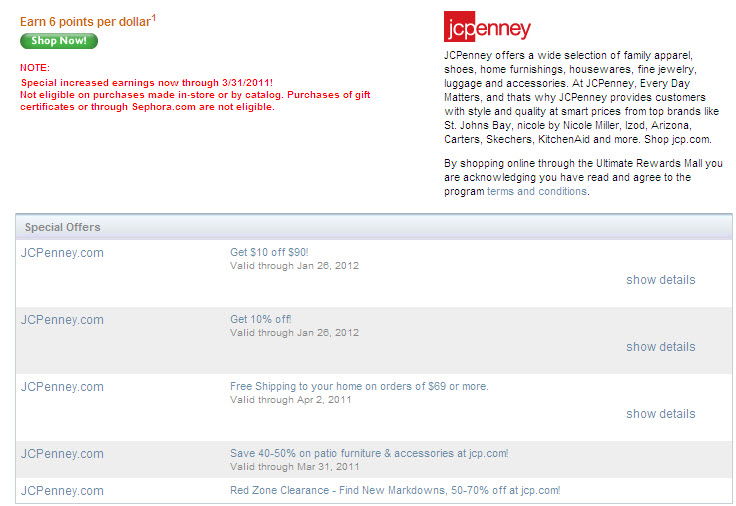 Discover Card does offer 5% Cashback Bonus on all purchases made through JC Penney. Per the norm, gift certificates are not eligible for this. Must link to retailer site from the ShopDiscover Web page found at Discovercard.com and use your Discover Card.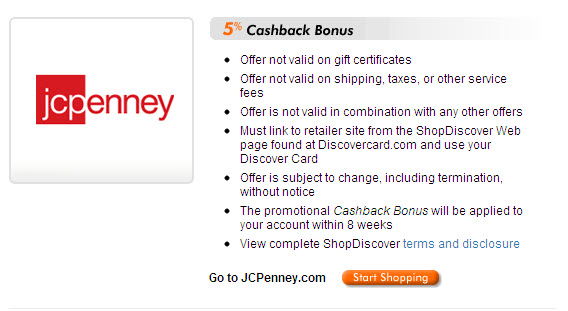 So, when making your purchases for the Bride and Groom, it's always a good thing to remember that your credit cards can work for you as well as the happy couple.