by Jacqui Stewart
This time of year, I am always looking for a vacation! Â I would be happy in the warmer southern states, in the islands or even a cruise! Â I went on my first cruise a couple of years ago and am thinking I need to start saving up for one. Â Royal Caribbean was my first and only cruise. Â I loved them! Â Now, had I been selfish, I could have very easily spent my 40k + points and got gift cards for an RC cruise.. Â After the snow we have been constantly getting? Â I almost wish I did!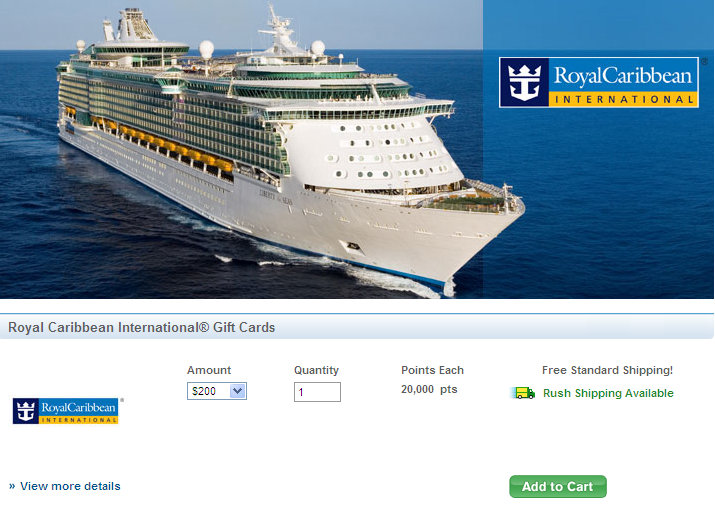 When using these Gift Cards, you must go directly through Royal Caribbean. Â Going to a travel agent or discounted travel site, you will not be able to use the cards. Â There is no limit as to which rooms you can use the Gift Certificate for. Â You can do a regular windowless stateroom, or a suite with a balcony. Â All subject to availability of course!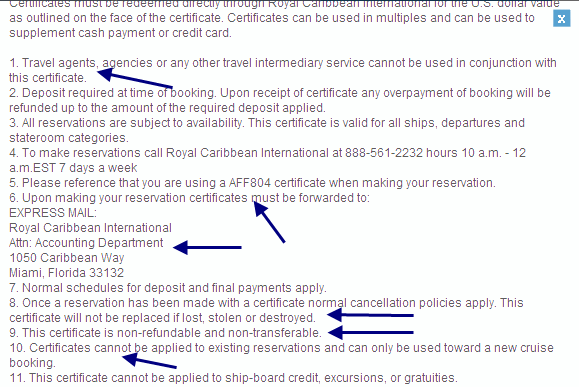 I put arrows next to a few things I found important enough to point out to you. Â If lost, no replacement. Â They are non-refundable or transferable. Â If you already have a cruise lined up, you cannot use the Gift Certificate towards it.
If you have or have had the points and used it for vacation, what have you used them for?