by Jacqui Stewart
Ultimate Rewards through Chase Freedom offers 5% back on purchases while Grocery Shopping and trips to the drugstore. Â It is SO easy to sign up for! Â All you have to do is sign into your account and click the link that says "Activate for Free Now".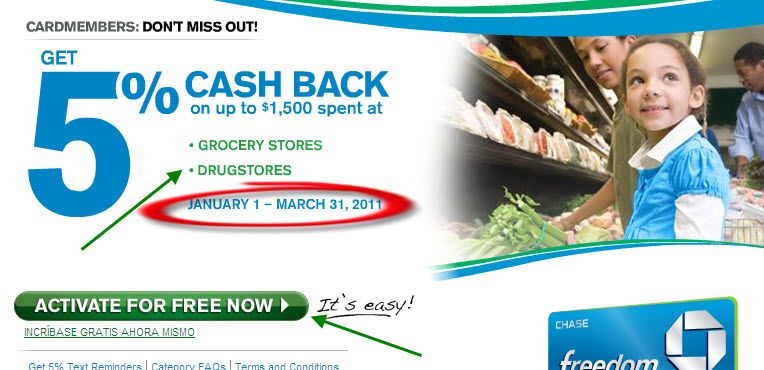 You then just fill out your last name, zip code and the last four digits of your credit card number

You then get the confirmation immediately that you've signed up for the 5% back for those items:

This offer is valid only from January 1, 2011 through March 31, 2011 and up to $1,500.00. Â I am not yet sure if this is like the Discover Card offer and they will offer different rewards during certain times of the year. Â But, if they do, you can bet I'll have it covered here!