by Mr Credit Card
Chase Freedom® Visa – $100 Bonus Cash Back cardholders can get 3% rebates (or savings) when they book their hotel stays with Hotel Fairmont. This is how it works. You have to log in into your Chase account and go to the Ultimate Rewards page. From there, just look under "travel" and you will see the screen shot below. You can just click to go directly to the Hotel Fairmont site and you will earn the rebates when you use your Chase Freedom Card.
Below is the screen shot I was talking about.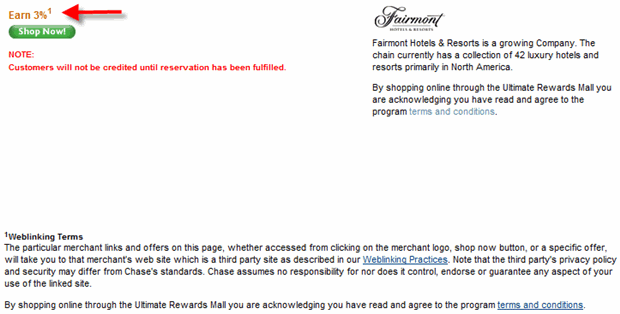 Consider getting the Chase Freedom® – $100 Bonus Cash Back if you stay a lot at Fairmont Hotels.