by Jacqui Stewart
Discover gives you the option to set up your preferences for your online account activity. Â You can select how and when to pay your bills as well as have email reminders sent to you when your payments are due. Â To get started, just click the icon for Try it Now:

A box will pop up for you to continue, click the button for Set Up My Profile: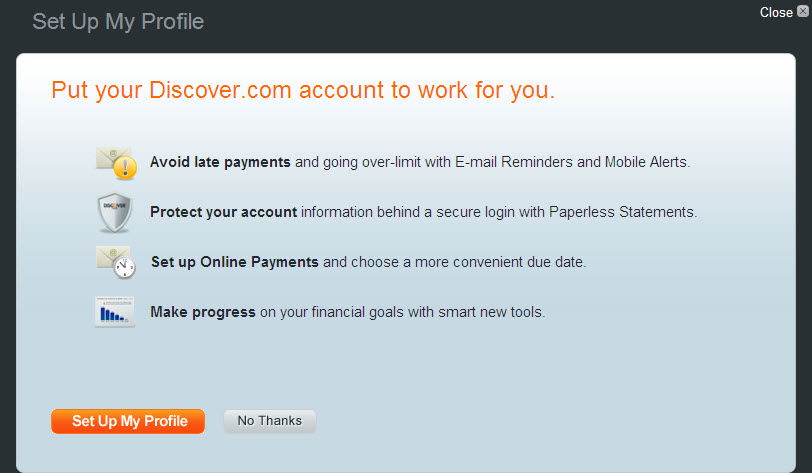 The next set is to provide your email address and/or Mobile Number. Â You will then be able to select how to Manage your Budget and Track your Expenses: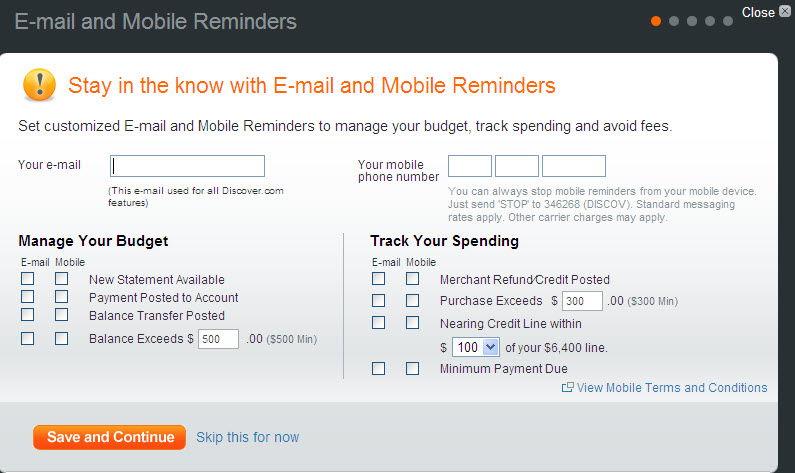 Going paperless also enters you for the chance to win big!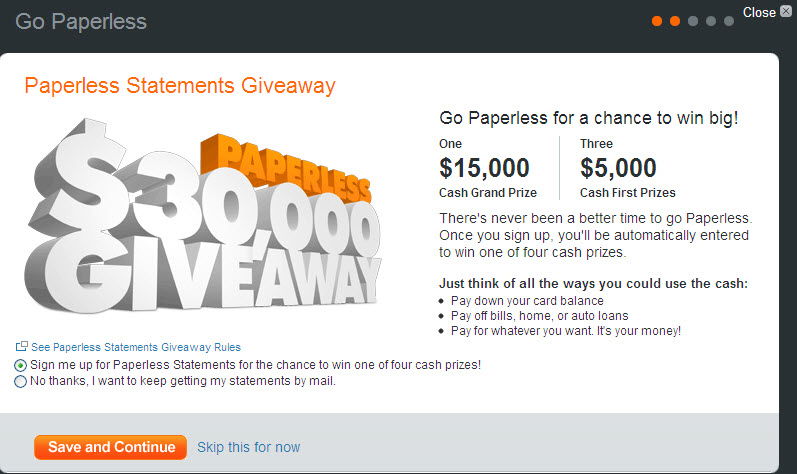 I know I could definitely use that money! Â lol. Â The next page, you just check the box that you are agreeing to the terms. Â As most people live and breath with their phones, (I know I am one of them!) Â I am such a tech freak, lol. Â I do just about everything with my phone!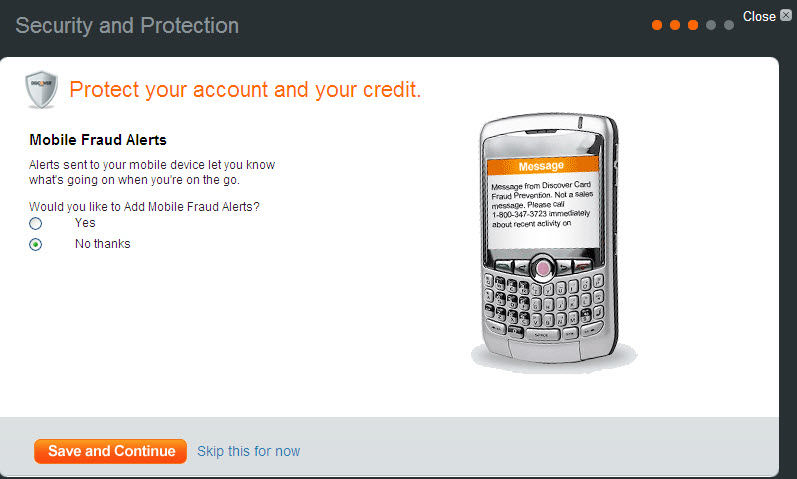 The next step will confirm your contact information. Â Address, home phone and work phone if you provided one. Who your phone carrier is and of course, your email address. Â The final page show that your account set up has been completed, woohoo! Â Easy Peasy!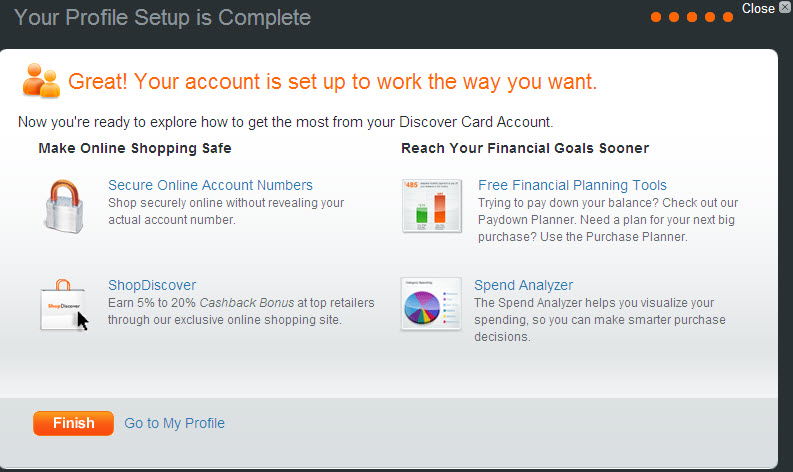 As shown, it is very easy to set this up and help save trees at the same time!