by Jacqui Stewart
Shoe shopping AND earning rewards? Yes please! Chase is currently offering three points per dollar spent at Piperlime, which is a subsidiary shoe shop of Gap. From the Chase website: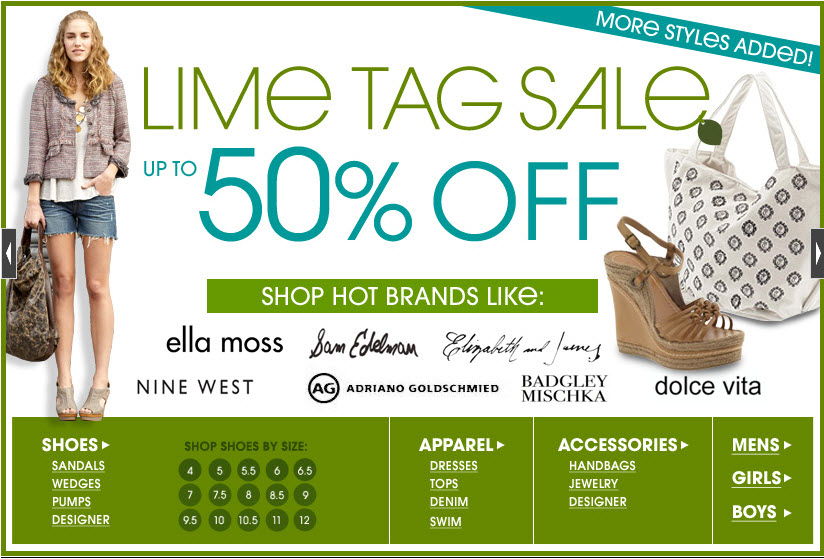 Piperlime is a fresh online shoe shop from Gap Inc. that handpicks all your favorite brands. Fabulous shoes are arriving everyday. So stop by and say hello and take advantage of our free shipping and returns.
By shopping online through the Ultimate Rewards Mall you are acknowledging you have read and agree to the program terms and conditions.
Retail prices provided for items displayed on this site are not guaranteed and are subject to change at the discretion of the merchant. Item availability is determined by the merchant.
They, as shown above, sell more than shoes. I am in heaven. Bags too? My kind of store!
Discover Card offers 5% Cash Back when shopping through their online retail link. From Discover Cards website:
Meet Piperlime, a fresh online shop from Gap Inc. We're your insider's guide to shoes and handbags from over 200 great brands. Enjoy free shipping and returns, too!
- Offer not valid on gift certificate purchases
- Offer not valid on shipping, taxes, or other service fees
- Offer is not valid in combination with any other offers
- Must link to retailer site from the ShopDiscover Web page found at Discovercard.com and use your Discover Card
- Offer is subject to change, including termination, without notice
- View complete ShopDiscover terms and disclosure
Citibank also offers 3% back and Bank of America offers 4%. No matter which card you use, you win. Happy Shopping!