by Jacqui Stewart
These days most everyone seems to have some kind of budget plan going on. Â BluePrint with Chase Freedom helps you stay on track with your budget with their Track It Plan.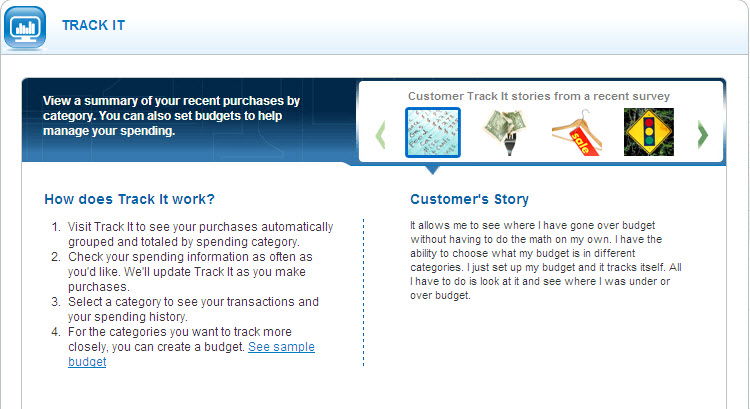 I think this feature just rocks! Â It allows you to set the amount you want as your budget and shows you what your status is. Â Check out this sample:
Can't get any easier than this, can you? Â This is up to date tracking. Â Anything from the date of the previous statement will reflect in your budget graph. Â When you sign up for Track It, it is available immediately. Â Sometimes, if you are unable to see all of your purchases, the merchant may be a little delayed in getting your purchases listed. Â Thinking this is going to be a VERY useful tool as I tend to not think about it and just spend what I have and then skimp later.
What are your thoughts of this plan? Â Do you have a budget in place that this may help supplement?