by Jacqui Stewart
Chase Freedom has a great option for their borrowers. Â With the BluePrint plan, you can choose not only which categories to pay off each month of either Groceries and/or Drugstore purchases. Â The other option the BluePrint offers is "Split It". Â This allows you to name larger item purchases to pay off faster. Â Here is more information: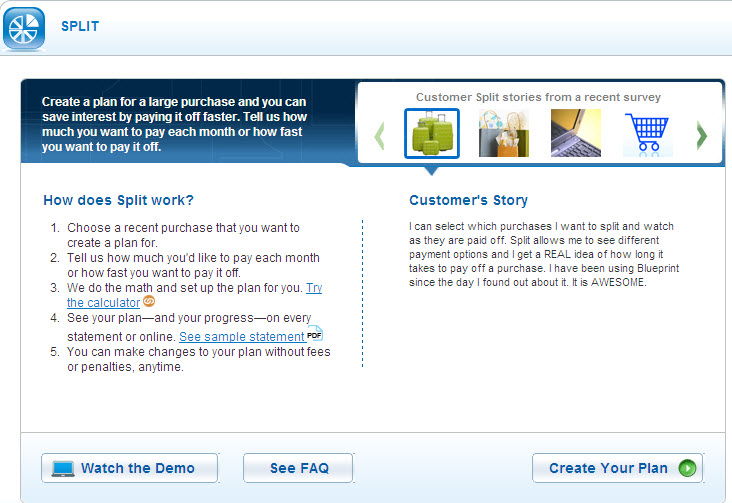 BluePrint also allows you to determine how fast you want to pay down your balance. Â The statement has two fields for the regular minimum payment as well the BluePrint minimum payment to help you keep on track and pay your balance down according to the plan you have set up: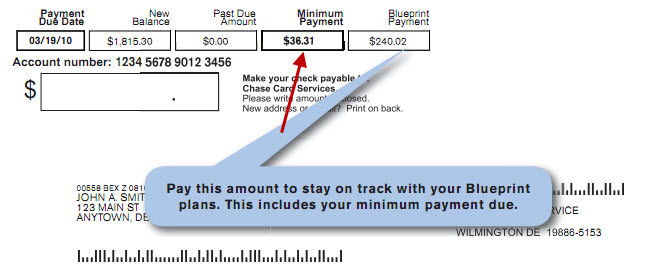 You can cancel your Finish It plan by visiting Finish It home. Click "Go to Finish It" in the Finish It section on Blueprint home. This will take you to Finish It home where you can cancel your plan using the "Cancel Plan(s)" option in the "I want to" menu.