by Jacqui Stewart
Not only do I have a Chase Freedom card. I also have my home Mortgage through Chase. I absolutely love how easy it is to log in and make a payment to both my credit card as well as my mortgage payment. They are both shown right on the same front page when I log in. I just go to which one I am ready to pay and click, it's done. I am all about trying to keep things in the family and make it as easy as possible to do all of my online transactions.
Here are a few screenshots of what my page looks like when I log in. My Credit Card part is here: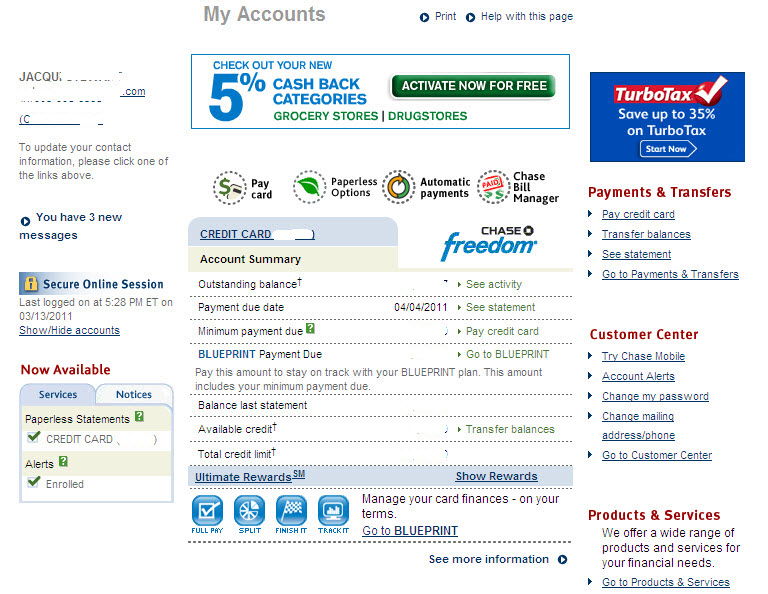 As you can see, it shows what my minimum payment is as well as my Blueprint payment which I went over a couple of weeks ago on how to sign up and why you should.
My next screenshot is of the mortgage section of my screen: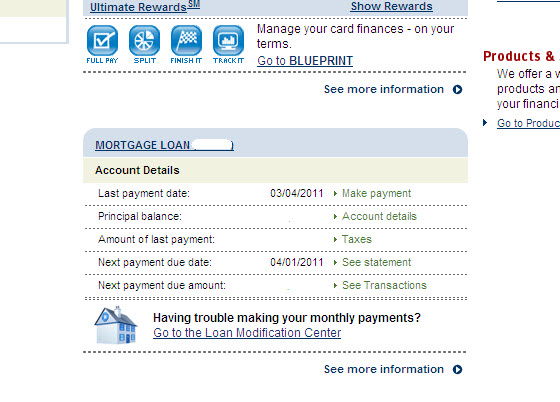 Yes, I know! I was a few days late paying the mortgage this past month, lol. However, have to work with when I get paid! If I could afford to make the payments every paycheck? I would definitely work with that plan.
You can see from the screenshot where the information below my credit card starts and right where the mortgage information is listed. They also make it easy for you if you are have difficulties making your payments to contact them about modification of your payments.
When you click on make a payment from the Mortgage section, it gives you options of what you can do for both your Mortgage and your Credit Card: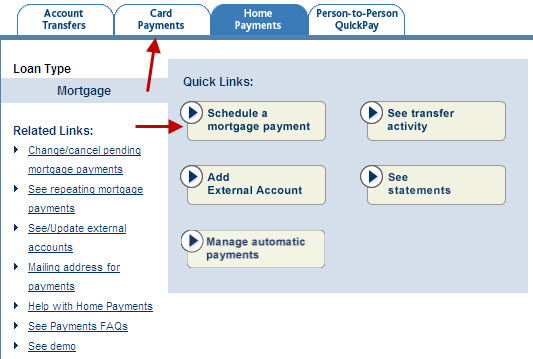 On the next image, you can see where you can select where you are transferring the payment from and to. Unfortunately I wasn't able to show it here, but, in the from field, my checking account information is listed. In the to field, it lists both the Mortgage as well as the Credit Card.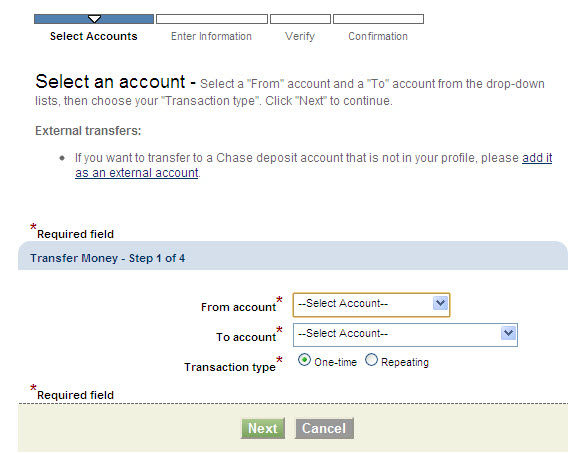 However, when you click the link to make a payment for the Credit Card, that is your only option. It doesn't allow you to select to pay your Mortgage from there.