by Mr Credit Card
For this holiday season, Discover Card members can get a 10% rebate when they shop at Banana Republics's website via their Discover Account. The usual rebate is 5%. Banana Republic is one of the merchant on Discover's shopdiscover.com shopping portal.
For those who have a Discover® More(SM) Card, here is how to shop at Banana Republic. Log into your account and go to shopdiscover.com. Browse all merchants and look for Banana Republic (see below).

Click on the Banana Republic icon and it will take you to the terms and conditions page.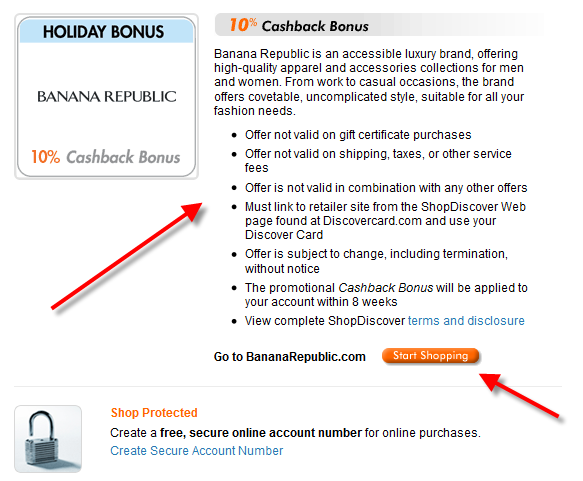 Finally, click "start shopping" and go to the Banana Republic site where you your purchases with your Discover® More(SM) Card will be tracked.