by Jacqui Stewart
Currently through the Chase Freedom Ultimate Rewards Mall, you can earn 5% back on purchases made at Target. Â If you are anything like me, you can spend your whole paycheck in Target on payday. Â Worse part? Â I work within walking distance of a Target. Â Ugh!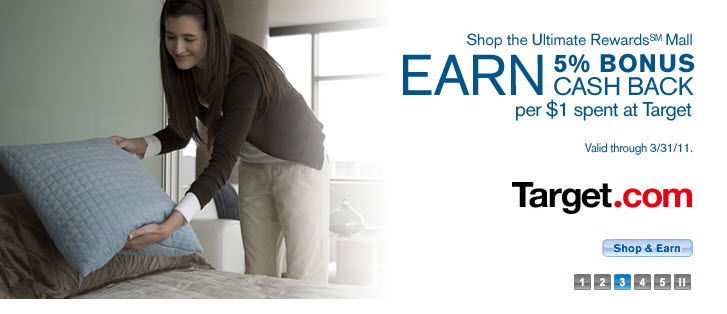 This offer is only valid through March 31, 2011, so make sure to stop in and get your shopping on! Â They are also offering free shipping on selected items. Â So, no need to go to the store on your lunch hour if you don't need the item immediately! Â Check it out!

Of course, there are some stipulations!

Happy Shopping!